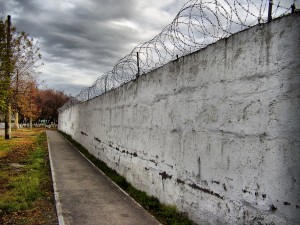 In the middle of July Artsiom Prokopenko parents will go to him for a long-term meeting. Administration of Mogilev colony allowed them to spend with his son one day, says mother of political prisoner Violetta Prokopenko.
Artsiom Prokopenko feels fine. "He says that all is quiet. Nobody does not touch him", – says woman.
Soon it will be half of the term (3.5 years from 7 years), as Artsiom Prokopenko spent in colony. For this reason, the authorities can change the sentence and release him from prison earlier. Police even called political prisoner parents in this regard.
"But as Artem said, it is a standard procedure that means nothing", – says Violetta Prokopenko. Her son does not expect to be released from prison after half of the term, but parents have this hope.
Ihar Alinevich's book "On the way to Magadan" is published in 5 languages: English, French, Spanish, Czech and Russian. The Polish version is to be published by the autumn. The penal colony, where Ihar is confined is to be closed by the end of the summer. The prisoners are already awaiting the transfer to other colonies. Ihar asked people to stop writing him for this reason.
The trial of Dzmitry Rezanovich was to have happened on June 24th, but has been postponed for July 3rd for unknown reason. Dzmitry is awaiting deportation in Russia since March 16.
Сообщение опубликовано: 04.07.2014