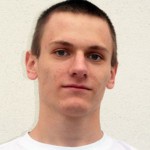 Mikalai Dziadok has been held in the correctional colony in Horki for two months already. He was transferred there on May 12, after being sentenced to one year of imprisonment under Article 411 of the Criminal Code.
During this time the political prisoner has been placed in the penal cell five times and spent there 42 days. The reason for placing him there was that he allegedly violated the prison regime and refused from the work that didn't suit him.
On June 30 the prisoner was transferred to a cell-type facility for six months, as a malignant violator of the prison regime. Continue reading Mikalai Dziadok. Bitter taste of colony in Horki →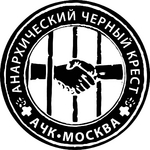 Мы продолжаем регулярные сводки о репрессиях, которым подвергаются в России анархисты, антифашисты и социальные активисты, и о том, каким образом полицейское государство препятствует нашей деятельности. В выпуске за февраль, март и апрель — призрак Майдана, письма из застенков и бессмысленные суды. Если вы считаете, что мы упустили что-то в нашей статье, или же вам известны другие случаи репрессий, пишите, пожалуйста, по адресу abc-msk@riseup.net.
О том, как перечислить деньги на АЧК, можно посмотреть здесь. Мы советуем инициативным группам в каждом регионе собирать средства на случай эксцессов на местах и по-прежнему советуем ознакомиться с книгами «Психология допроса» и «Руководство по культуре активистской безопасности и противодействию репрессиям».
Арест белорусского активиста
В середине марта на российско-украинской границе задержан Дмитрий Резанович с паспортом на имя своего родного брата. Документа, подтверждающего его личность, при себе не имел. После задержания анархист пояснил, что направлялся из Украины в Курскую область к родственникам. Continue reading Обзор репрессий от АЧК-Москва: февраль – первая половина апреля 2014 г. →